Who is Atharva Aggarwal ?
Atharva Aggarwal is a Third Year MBBS student who is currently studying at All India Institute of Medical Sciences Bhopal (AIIMS BHOPAL). He is a brilliant student. His score was 680 marks in NEET (National Eligibility cum Entrance Test) out of 720 marks and his all over NEET rank was 612.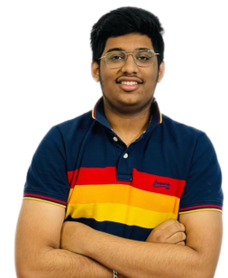 Now he guides thousands of students through this awesome YouTube channel called as "ATHARVA AGGARWAL". Besides that he is a Mentor at Mentormee.in.
Age of Atharva Aggarwal
Atharva Aggarwal was born in the year 2000. So he is now 23 years old boy.
Hometown of Youtuber Atharva Aggarwal
He was born at beautiful town in Maharashtra, India. But currently he is live in at Bhopal, Madhya Pradesh (MP), India to continuing his doctors degree.
NEET Result of Educator Atharva
Well ! He is a meritorious student as already said. Once more he proved that through National Eligibility cum Entrance Test, India.
Here is his NEET Result details-
Atharva's NEET Score
MBBS Atharva Agarwal got 680 marks in the another toughest doctors entrance exam NEET 2019 – 2020 in out of total marks 720. This is a eye-catching number in NEET.
Atharva's NEET Rank
With the above mentioned marks would be Doctor cum Educator got 612 all over India rank. This is also very attractive position in All India National Eligibility cum Entrance Test.
Atharva Aggarwal's College
Because of the awesome marks 680/720 and Rank 612 in NEET 2019-2020, Atharva got chance a all over India ranked Government Medical College. So he decided to admission in the year of 2020. Now he is studying at AIIMS Bhopal which is placed on Madhya Pradesh (M.P), India. Currently he is a 3rd year student.
Social Media Influencer
Atharva not only a MBBS Students but also a NEET Educator. He guide and teach thousands of NEET Aspirants through his YouTube Channel totally free of cost. His youtube channel name is "Atharva Aggarwal" on which more than 1,35,000 subscribers till date 31st March, 2023.
With is, he is very active in his Telegram channel names as "Atharva Aggarwal Official". Almost 1,00000 subscribers in his telegram channel till date 31st March, 2023. Through this channel he send all the study materials freely to his students.
Also he is very active in Quora. He gain 3.7M content visitors in his official quora page named as "Atharva Aggarwal"
Beside that he is active in Instagram. He gain almost 5000 followers in his official Instagram page named as "atharva_720"
He launched his own application to teach his all students. You can download it from google play store by searching "Atharva Aggarwal Official"
He has also a website on his name. Atharva Aggarwal's website name is "atharvaaggarwal.com"
Contact Details
You can contact to his personal Email Contactatharva00@gmail.com or ECC email educationcontentcreator00@gmail.com. Otherwise you can connect to his the above mentioned social media page. Atharva Aggarwal phone number as well as Mobile number ********.
So this the short Biography of YouTuber cum Doctor cum Social Media Influencer cum Educator Atharva Aggarwal.